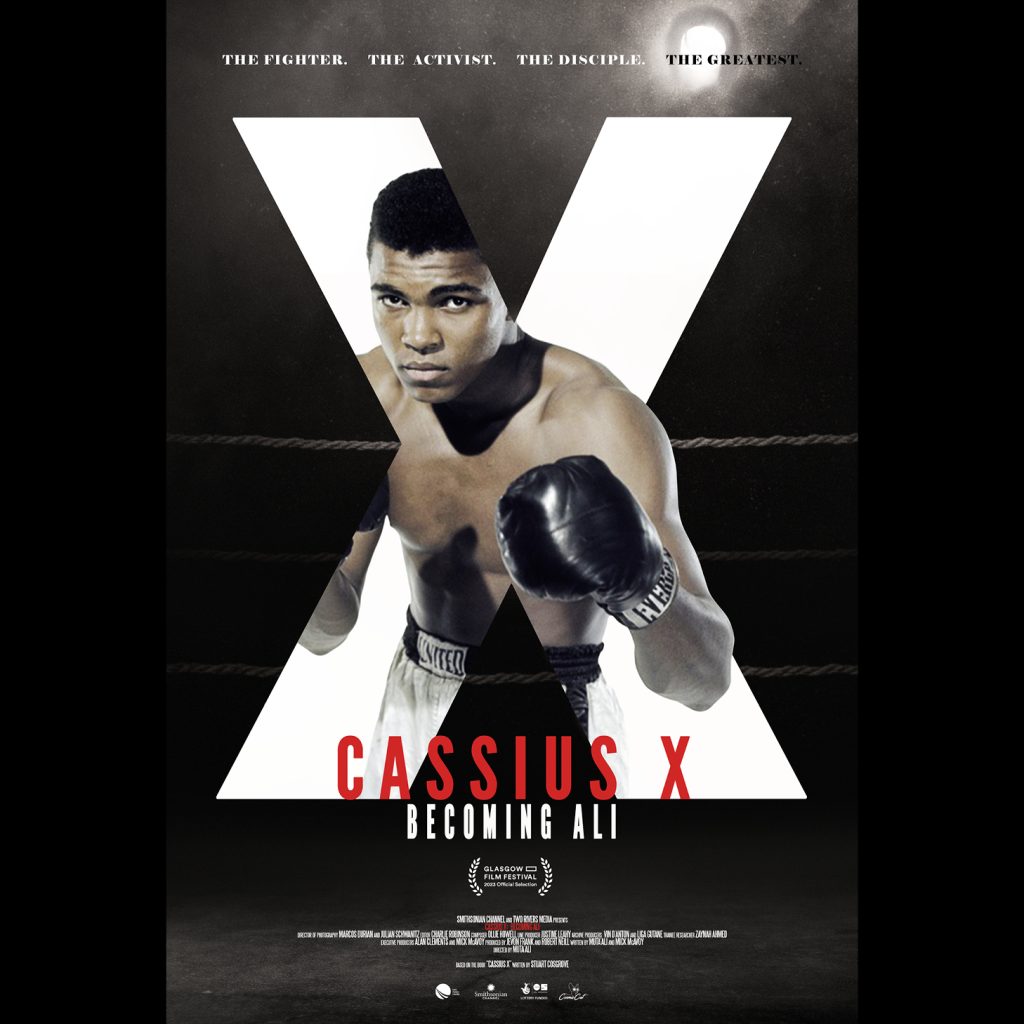 Cassius X: Becoming Ali (12A)
Director: Muta'Ali Muhammad/2023/UK/91mins
A new documentary charting the five years that took Cassius Clay from amateur boxer to champion of the world as Muhammad Ali. A great chance to relearn the story of one of the most famous boxing greats, including archive footage and photography, it tells how Clay chose to change his name and deal with the challenges of the boxing world.
Cyfarwyddwr: Muta'Ali Muhammad/2023/UK/91munud
Rhaglen ddogfen newydd yn olrhain y pum mlynedd a gymerodd Cassius Clay i fynd o fod yn focsiwr amatur i fod yn bencampwr y byd fel Muhammad Ali.
Cyfle gwych i ail-ddysgu stori un o fawrion y byd bocsio, gan gynnwys lluniau archif a ffotograffiaeth, mae'n adrodd sut y dewisodd Clay newid ei enw a delio â heriau'r byd bocsio.