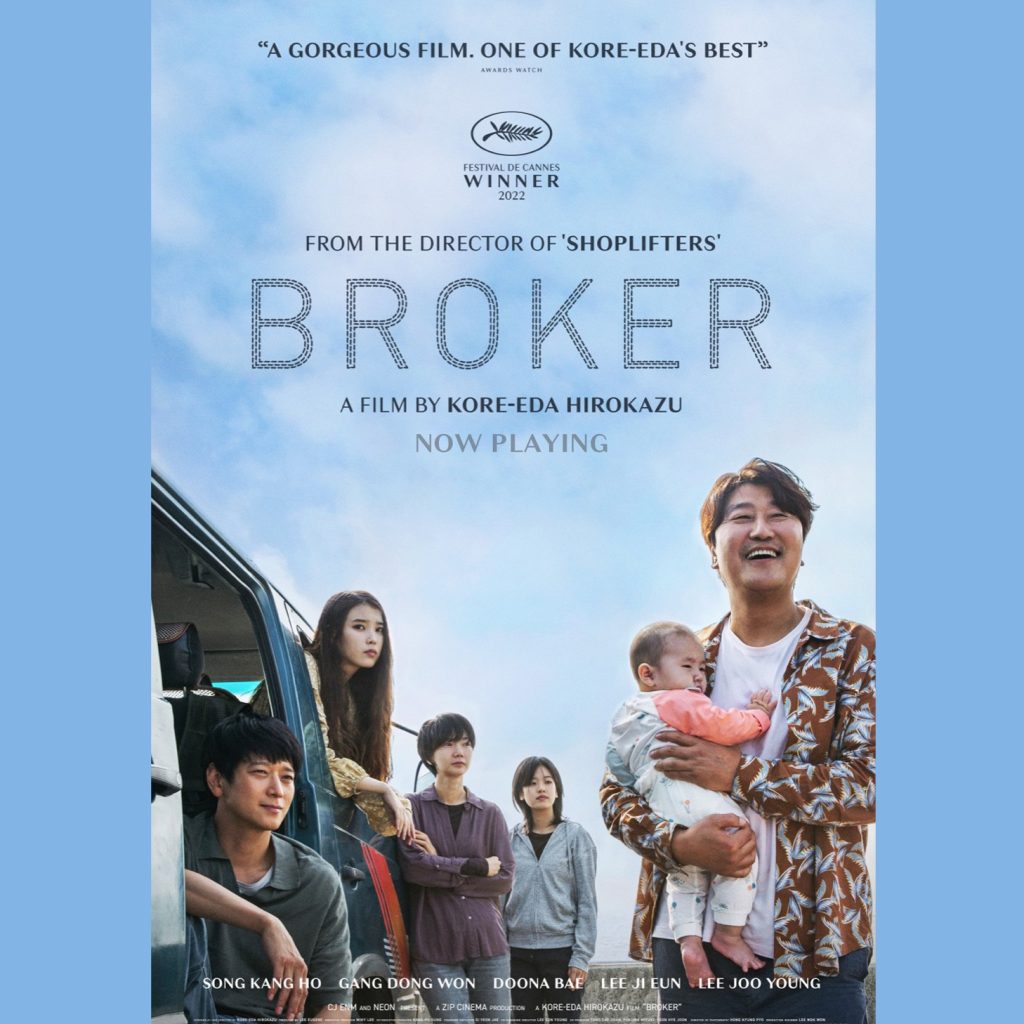 Director: Kore-eda Hirokaz/South Korea/2022/129mins/subtitles
Broker is a delicately layered & endlessly human social drama which features fine performances from its ensemble cast led by 'Parasite's' lead actor, Song Kang-ho. Brimming with warmth, told with tenderness, it navigates through love, abandonment, family choices, ethics & adoption.
"A beautiful, touching and deftly made film" Mark Kermode.
Cyfarwyddwr: Kore-eda Hirokaz/De Korea/2022/129mun/is-deitlau
Mae Broker yn ddrama gymdeithasol ddynol â haenau cain a diddiwedd sy'n cynnwys perfformiadau gwych gan ei chast ensemble dan arweiniad prif actor 'Parasite', Song Kang-ho. Yn gyforiog o gynhesrwydd, yn cael ei hadrodd gyda thynerwch, mae'n trafod cariad, ymadael, dewisiadau teuluol, moeseg a mabwysiadu.
"Ffilm hardd, deimladwy a deheuig" Mark Kermode.