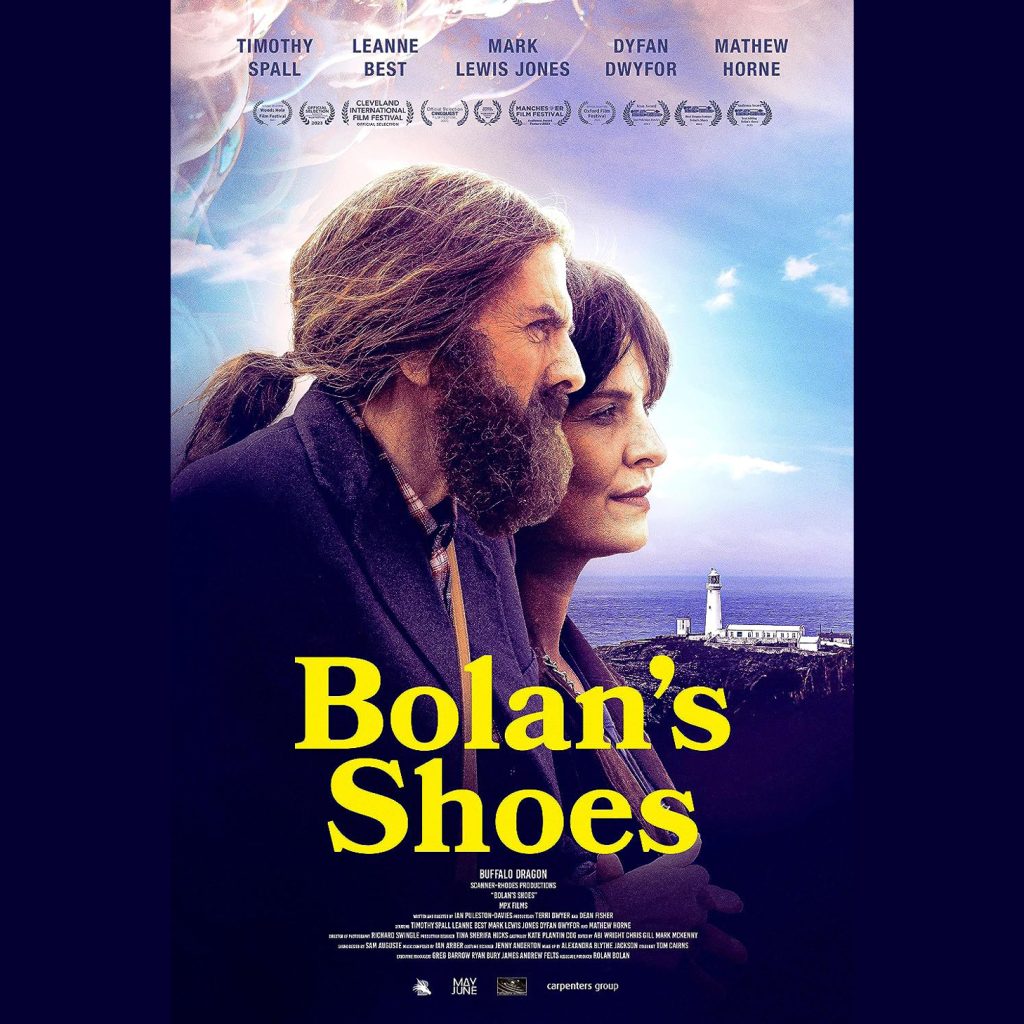 BOLAN'S
SHOES (15)
Director: Ian Puleston-Davies/2023/UK/95mins
Celebrating glam rock mania on what would have been Marc Bolan's 75th birthday. Timothy Spall, Mark Lewis Jones and a number of Welsh actors star in a reliving of Seventies culture, the music of T. Rex and the tragedy of the era: comedy, chills and childhood traumas alongside life-affirming music and a wild ride.
Cyfawrwyddwr:  Ian Puleston-Davies/2023/UK/95munud
Dathlu glam rock mania ar yr hyn a fyddai wedi bod yn ben-blwydd Marc Bolan yn 75 oed. Mae Timothy Spall, Mark Lewis Jones a nifer o actorion Cymreig yn serennu mewn ffilm sy'n ail-fyw diwylliant y Saithdegau, cerddoriaeth T. Rex a thrasiedi'r oes: comedi, arswyd a thrawma plentyndod ochr yn ochr â cherddoriaeth sy'n cadarnhau bywyd, a reid wyllt!