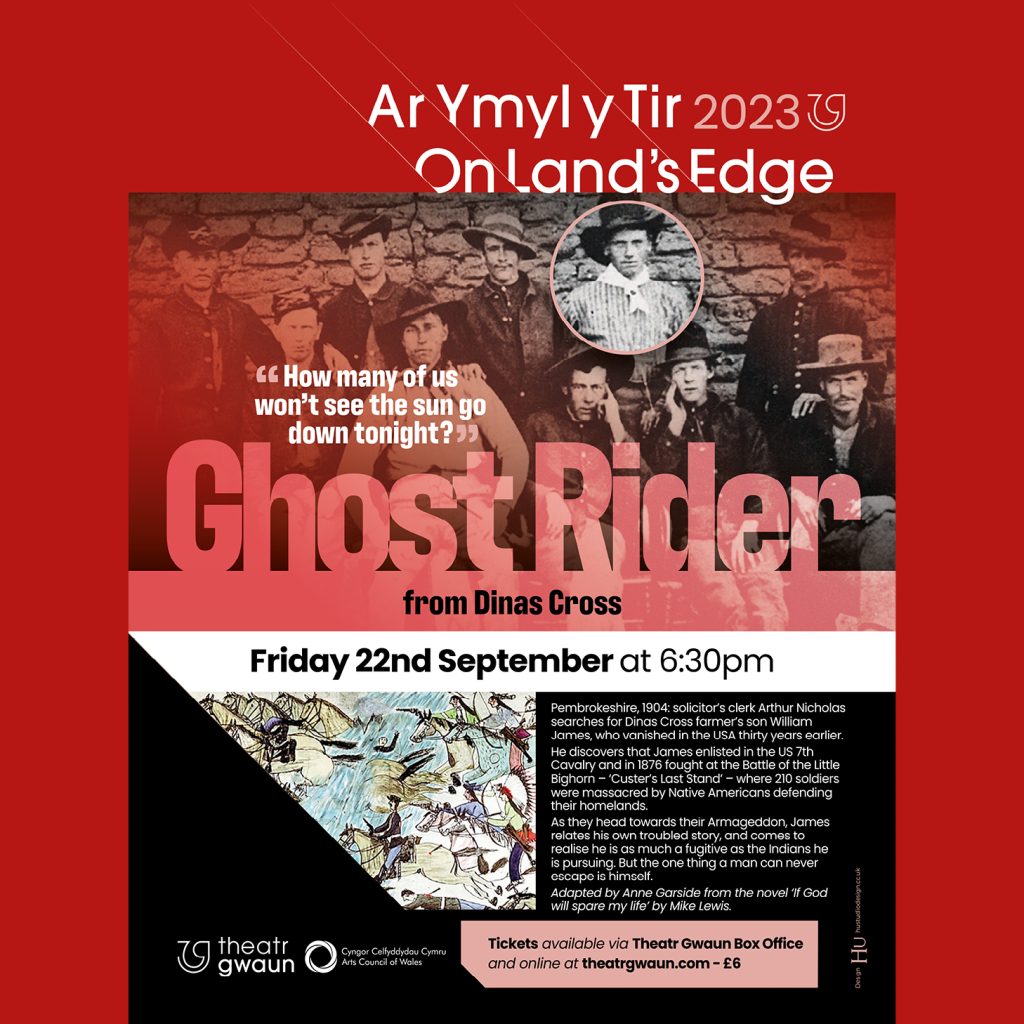 Ar Ymyl y Tir 2023 On Land's Edge – Ghost Rider
Pembrokeshire, 1904: solicitor's clerk Arthur Nicholas searches for Dinas Cross farmer's son William James, who vanished in the USA thirty years earlier.
He discovers that James enlisted in the US 7th Cavalry and in 1876 fought at the Battle of the Little Bighorn – 'Custer's Last Stand' – where 210 soldiers were massacred by Native Americans defending their homelands.
As they head towards their Armageddon, James relates his own troubled story, and comes to realise he is as much a fugitive as the Indians he is pursuing. But the one thing a man can never escape is himself.
Adapted by Anne Garside from the novel 'If God will spare my life' by Mike Lewis.
Sir Benfro, 1904: clerc cyfreithiwr Arthur Nicholas yn chwilio am fab fferm o Ddinas Cross, William James, a ddiflannodd yn UDA ddeng mlynedd ar hugain ynghynt.
Mae'n darganfod bod James wedi ymrestru yn 7fed Marchfilwyr UDA ac yn 1876 wedi ymladd ym Mrwydr y Little Bighorn – 'Custer's Last Stand' – lle cafodd 210 o filwyr eu cyflafan gan Americanwyr Brodorol yn amddiffyn eu mamwlad.
Wrth iddynt anelu at eu Armagedon, mae James yn adrodd ei stori gythryblus ei hun, ac yn dod i sylweddoli ei fod yn gymaint o ffoadur â'r Indiaid y mae'n ei erlid. Ond yr un peth na all dyn byth ddianc yw ei hun.
Addasiad Anne Garside o'r nofel 'If God will spare my life' gan Mike Lewis.