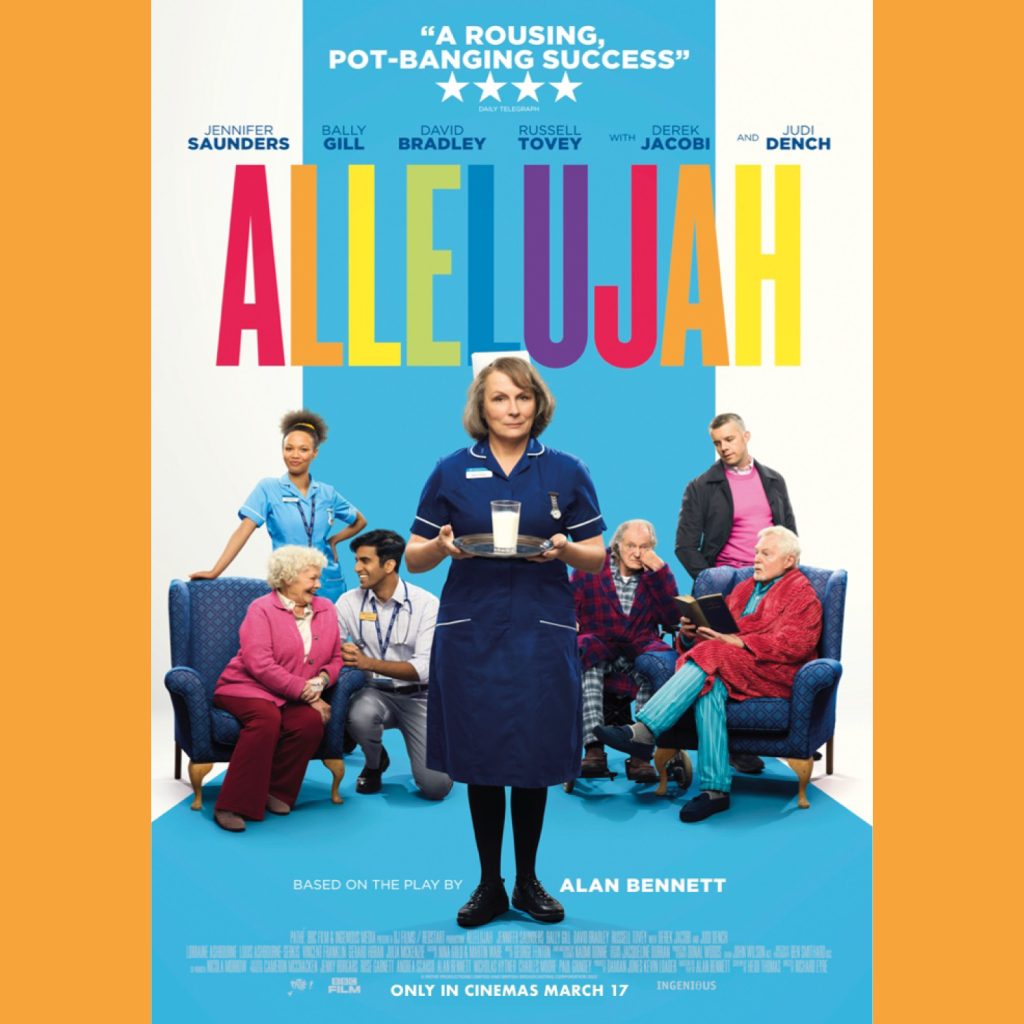 Allelujah (12A)
Allelujah is a warm and deeply moving story about old age. When the geriatric ward in a small Yorkshire hospital is threatened with closure, the hospital decides to fight back by galvanizing the local community: they invite a news crew to film their preparations for a concert in honour of the hospital's most distinguished nurse.
Mae Allelwia yn stori gynnes a theimladwy am henaint. Pan fydd ward geriatreg mewn ysbyty bach yn Swydd Efrog dan fygythiad o gael ei chau, mae'r ysbyty'n penderfynu ymladd yn ôl drwy symbylu'r gymuned leol: maent yn gwahodd criw newyddion i ffilmio eu paratoadau ar gyfer cyngerdd er anrhydedd i nyrs enwocaf yr ysbyty.
PLEASE NOTE: Our screening of Allelujah on Sunday 9th at 7:30pm is subtitled.
For our Hard of Hearing/Deaf audiences, if you require a hearing loop, our best seats for that are seats 10-15 on rows I and J.