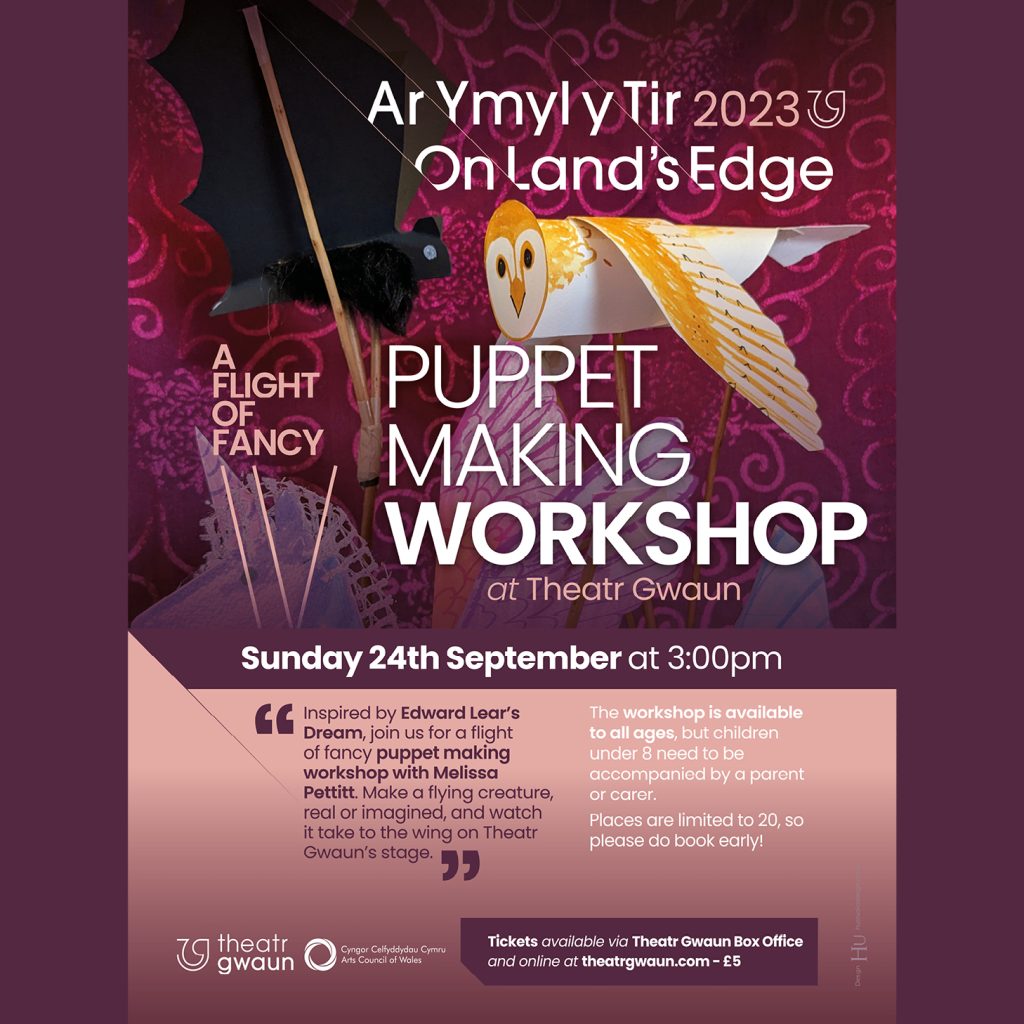 A Flight of Fancy – Puppet Making Workshop
Inspired by Edward Lear's Dream, join us for a flight of fancy puppet making workshop with Melissa Pettitt. Make a flying creature, real or imagined, and watch it take to the wing on Theatr Gwaun's stage.
The workshop is available to all ages, but children under 8 need to be accompanied by a parent or carer. Places are limited to 20, so please do book early!
Date: Sunday September 24th at 3:00 until 4:30pm
Tickets: £ 5
Pypedau Hedfan Ffansi – Gweithdy Gwneud Pypedau
Wedi'i hysbrydoli gan Freuddwyd Edward Lear, ymunwch â ni am weithdy gwneud pypedau ffansi gyda Melissa Pettitt. Gwnewch greadur hedegog, go iawn neu ddychmygol, a gwyliwch ef yn mynd ar adain i lwyfan Theatr Gwaun.
Mae'r gweithdy ar gael i bob oed, ond mae angen i blant dan 8 oed fod yng nghwmni rhiant neu ofalwr. Mae lleoedd yn gyfyngedig i 20, felly archebwch yn gynnar!
Dyddiad: Dydd Sul Medi 24ain am 3:00 tan 4:30yp
Tocynnau: £5