A very special new festival for North Pembrokeshire, celebrating its unique culture, history, landscape, and the spirit of endeavour that has forged connections to the rest of the world.
The 3 day festival will take place in locations around Fishguard and Goodwick celebrating stories embedded in its unique history, landscape, and personal experience. Theatr Gwaun, Fishguard's community theatre will 'host' the festival and offer a warm welcome with hospitality provided in cooperation with local food and beverage producers.
Support North Pembrokeshire's new festival
Each event can be booked individually
via the ticket buttons or you can take advantage of the Festival offer below.
Did you know?
You will be entitled to a saving of more than £10 if you book a ticket to all events in one transaction.
Just add every event to your order individually and the total will be £50 per person.
On Land's Edge thank's Thomas Carroll for their support

Cinnamon Grove Gin sponsors On Land's Edge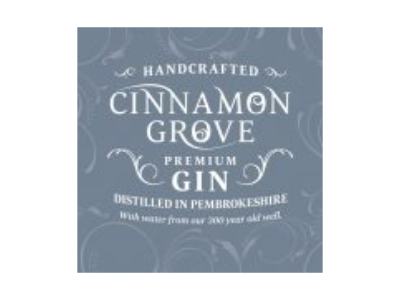 On Land's Edge Launch Event
5pm to 6.30pm
at THEATR GWAUN
Come and meet the performers, learn about the festival events, enjoy photographic, artwork and film exhibitions.
Drinks available to buy with complementary local food 'tasters'   
Short Films 
Heledd Wyn Hardy – Cippyn
Nick Swannell – Biospace
Heledd Wyn Hardy  – Chwys
Entry by ticket: No charge 
Did you know?
FREE COMPLIMENTARY TICKETS for all events are available for Students and School Children.
Contact Theatr Gwaun or collect at the door.
Time: 7.30pm to 9.30pm
Location: Theatr Gwaun 
Fingers of Land, A Fringe of Sea
Premiere of a new work written for the On Land's Edge Festival. A confection of words and music to celebrate the Fishguard area and its long and intimate connection with the sea.  Local composer David Pepper teams up with writer Jon Gower and a wealth of local performing talent to explore Vikings and Moby Dick, shipwrecks and seaweed, the turn of the tide and the lay of the land.
Words spoken by: Allan Cresswell, Ann Giles, Cilla Morgan, Gaynor McMorrin, Lesley Long, Moira Lewis, Melissa Pettit, Patrick Thomas and Tim Wickenden. Sounds by Molly Macleod, images by Gaynor McMorrin and Tim Wickenden.
Interval 
Nick Swannell – Midtone in G
Brynach Day 'Hollow Pond'
Followed by: Contemporary music featuring Gramophony with Jobina Tinnemans.
The Goodwick Brass Band duet: tuba Aled Meredith-Barrett and trumpet Alex Morgan.
At the Next Port of Call – pt.1, is a new work in two parts by Jobina Tinnemans performed by Aled Meredith-Barrett on tuba and Alex Morgan on trumpet featuring Strumble Head peninsula, it's wildlife and the lighthouse in film and in sound.
Part 2 will take place in a very unique outdoors concert on Llanwnwr farm on Saturday afternoon.
Entry by ticket: £10 
Drinks available to buy with complementary local food 'tasters'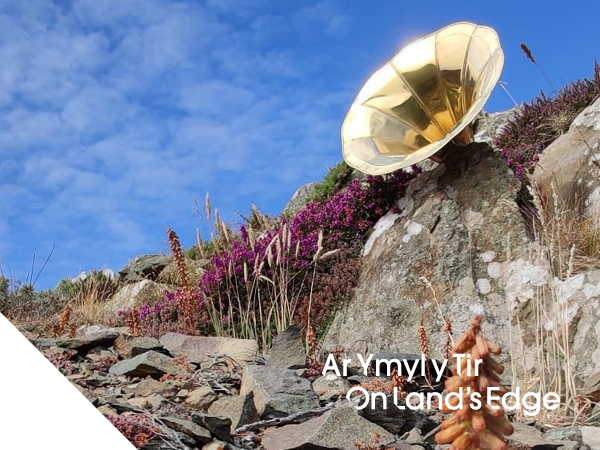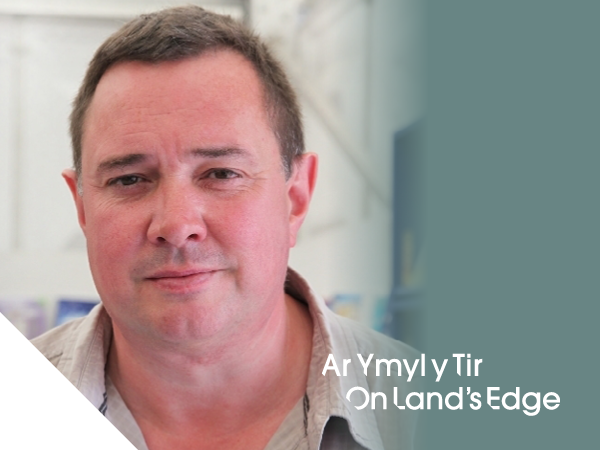 Time: 10.00am 
Location: Fishguard Town Hall Market and Square
Goodwick Community Brass Band
Support Goodwick's famous band playing a wide range of favourite pieces. 
No Tickets: Donations for Goodwick Community Brass Band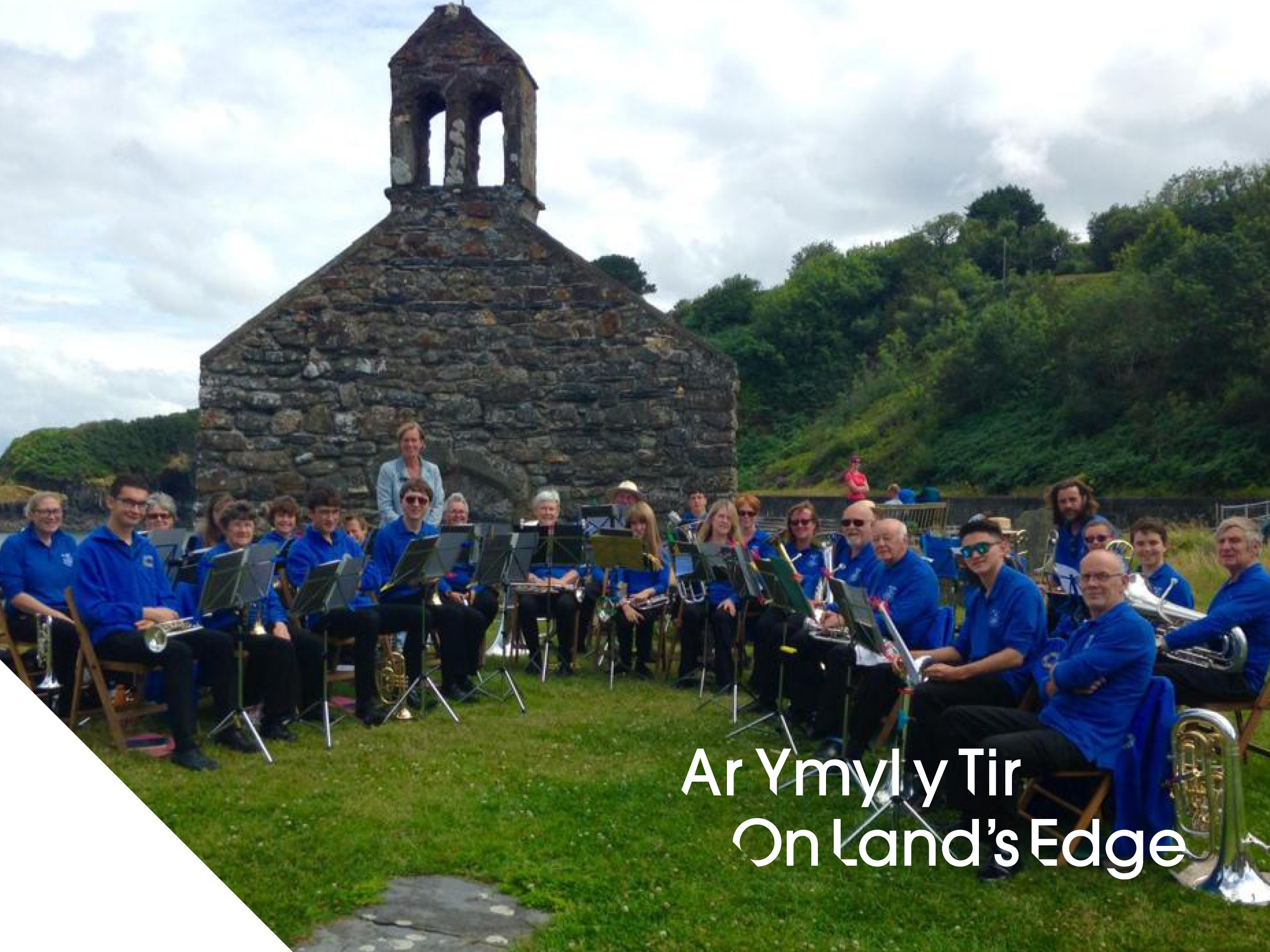 Time: 1.00pm
Location: Theatr Gwaun 
Strumble Head – Music and Talk in the Landscape
Music in the landscape with an expert talk to add to the appreciation of this unique geography, history, and the environment of this spectacular location.
Gramophony was an installation commissioned by the National Science and Media Museum which opened in summer 2021, come and experience this Installation & live performance in a new space with music and sound for Gramophones, Tuba & Trumpet. 
Meet at Theatr Gwaun at 1pm.
Transport via minibus from West Street carpark. Locally sourced packed lunch available for pre-order.
Gramophony Field Recordings by Jobina Tinnemans with live performers Alex Morgan (Trumpet), Aled Meredith-Barrett (tuba).
Expert talk: Oliver Johns, local farmer and Sid Howells from the Darwin Centre will give talks about the geology and landscape around Strumble Head.
At the Next Port of Call – pt.2  is a new work in two parts by Jobina Tinnemans performed by Aled Meredith-Barrett on tuba and Alex Morgan on trumpet featuring the Strumble Head lighthouse. Following part 1, staged in Theatr Gwaun on Friday, part 2 is located outdoors at Llanwnwr farm in the phenomenal landscape of Strumble Head, the place of origin of this work. A very unique On Land's Edge festival premiere!
Event Tickets: £15 including transport.
Lunch pre-booked by separate arrangement with Peppers.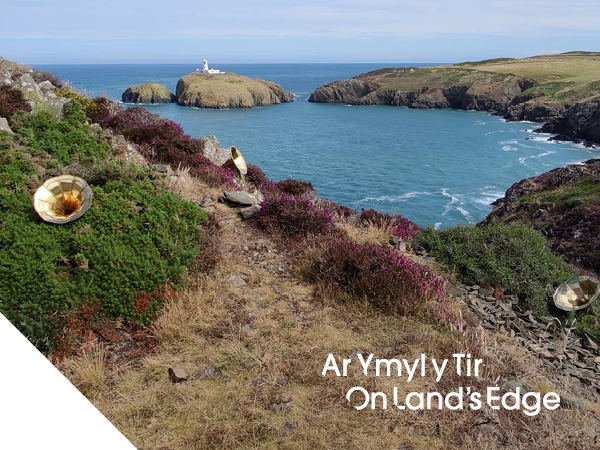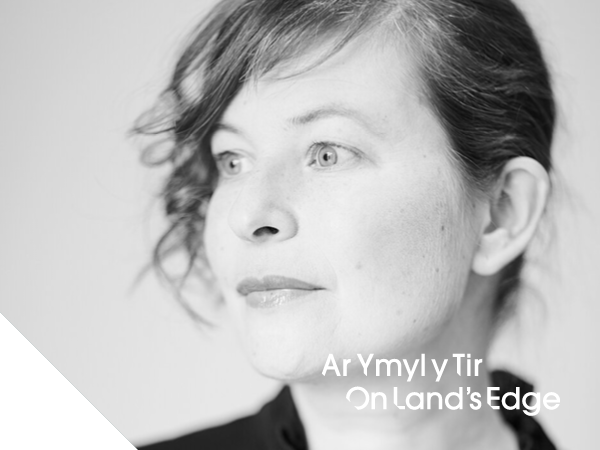 Time: 3.30pm 
Location: Theatr Gwaun 
Water Spirits, Storytelling and Music
A water-inspired weaving of words and music from national award-winning storyteller Deb Winter and musician Gillian Stevens (Viola da Gamba). 'And from the sea we came: born of water, made of water, seeking water; all our lives drawn back towards the sea'. An original creation myth with a strong rip tide of contemporary concerns.
Tom Jackson is a clarinetist based in London and active across Europe. After studying with Keith Tippett in Cardiff in 2001, the seed was sewn and he is now largely dedicated to the fields of free improvisation and contemporary classical music.
"No man can listen and remain unmoved at such delicious sounds; barking, crying, hooting and issuing many a plaintive mew … raising dreadful clamours to the skies." Ed Pinsent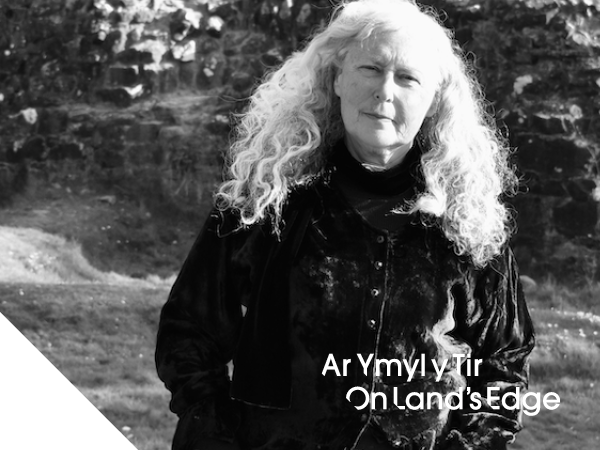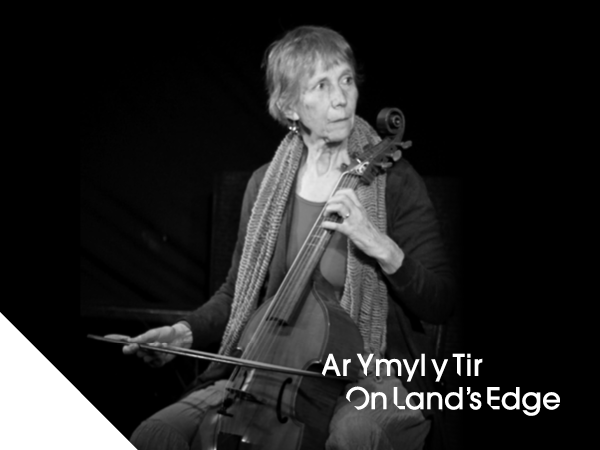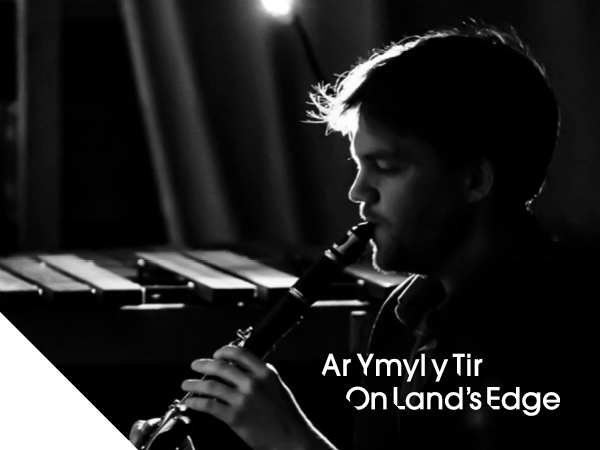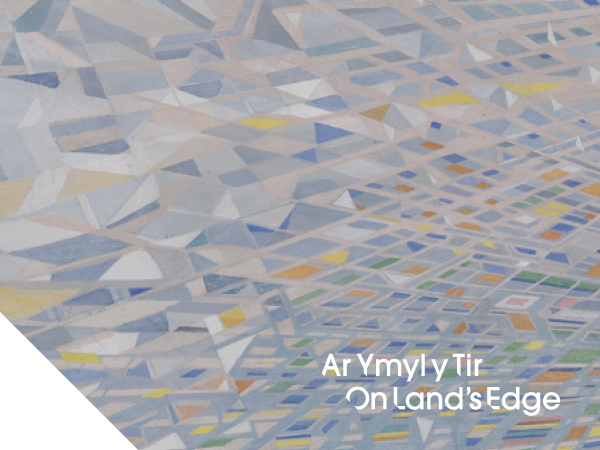 Time: 5.30pm
Location: Theatr Gwaun
Highly reputed locally based musicians will perform together for the first time at Theatr Gwaun. Nia Harries – Cello, Lorna Osbon – Violin, Mathew Bale – Piano / Harpsichord. The rich and varied programme will include: Buxtehude Trio sonata Op 1 No 3 in A minor, Telemann Trio sonata in A minor, Beethoven Trio Op 1 No 1,  Piazzolla Oblivion. 
Tickets: £6
Drinks available to buy with complementary local food 'tasters'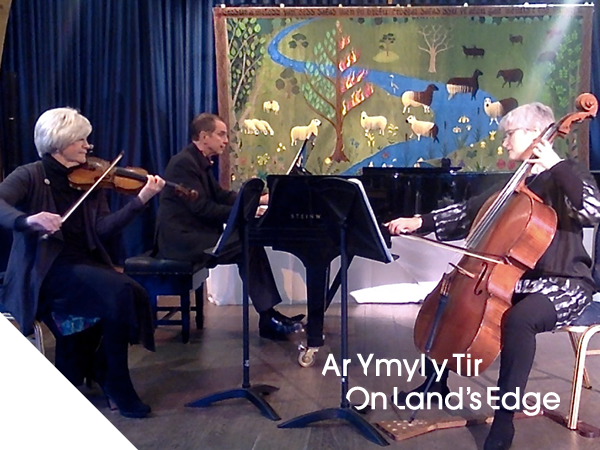 Time: 7.30pm
Location: Theatr Gwaun
Ceri Ashe Presents 'Ferrytales'
Ceri returns to Theatr Gwaun with a brand new show featuring music & storytelling about the Irish & Welsh connections in Fishguard. Based on real stories from interviews with local residents. With local musician Martyn Ashe.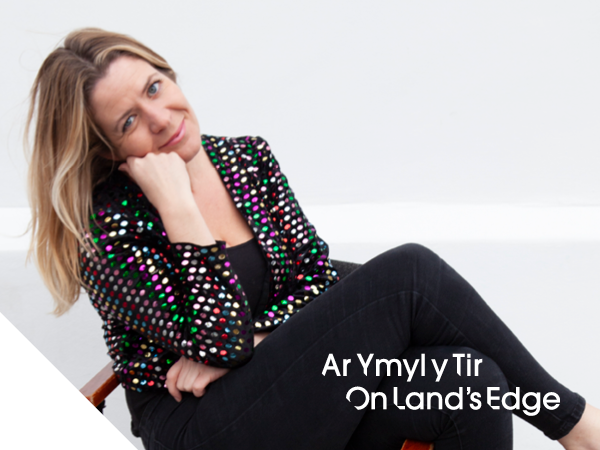 Short films
Heledd Wyn Hardy – Listen to the grass grow
Brynach Day – Role Play
Time: 9.15pm
Location: Theatr Gwaun
Brian Manton is an Irish writer who has lived in Wales for, Jaysus, is it ten years already? Fishguard Harbour has been his lifeline to Ireland, and the steadfast smell of stale chip fat at the station will forever evoke the dispossession of landless souls. 
Join Brian (and other tellers of tales) as he shares stories about the imaginary village of Kilphouca, which is a bit like Fishguard but, then again, nothing like it.
Entry by ticket: No Charge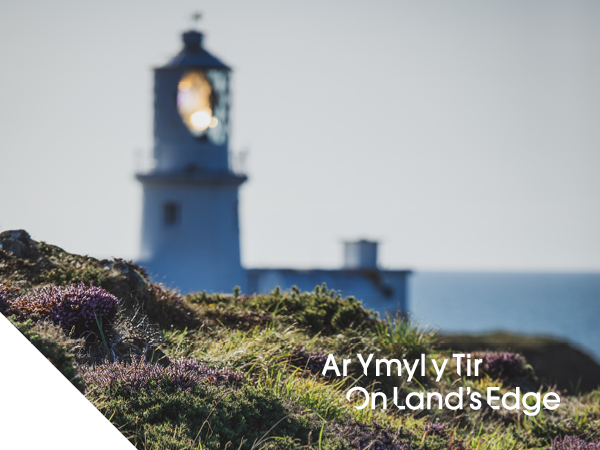 Time: 10.00am to 12.30pm
Location: Peppers
Welsh Tales, A Literary Morning
Cyfle i ddathlu casgliad newydd o straeon byrion gan yr awdur a'r actor Geraint Lewis. Mae Cofiwch Olchi Dwylo yn amserol tu hwnt oherwydd dyma gyfres am unigolion a chymuned sy'n byw drwy gyfnod Clo Mawr Covid 19, gan brynu llwyth o bapur tŷ bach a gorfod trefnu i ofalu am anghenion anwyliaid.
Mae Geraint Lewis wedi cyhoeddi tair nofel a dwy gyfrol o straeon byrion. Enillodd gystadleuaeth Stori Fer Cymdeithas Allen Raine ac ef oedd enillydd cyntaf Gwobr Stori Fer Tony Bianchi. Bydd Geraint yn trafod ei waith, ac yn darllen o'r storïe yng nghwmni Jon Gower.
Welsh language event with prize winning author Geraint Lewis discussing his work.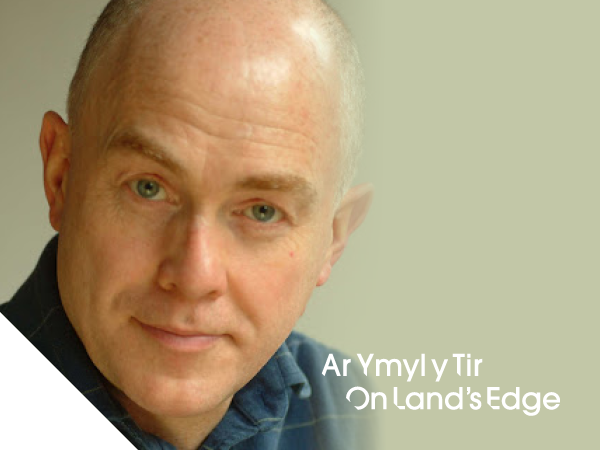 Time: 11:15am
Location: Peppers
If God Will Spare My Life
In the 1870s William James, son of a Dinas farmer, William James emigrated to North America where he ended up joining General Custer and the US Seventh Cavalry at the fateful battle of Little Big Horn. Local writer Mike Lewis has just published an engaging and entertaining historical novel, If God Will Spare my Life inspired by events on both sides of the Atlantic. Mike will be in conversation with Jon Gower about his arresting fiction debut.
Entry by Ticket: No Charge
Booking for network lunch with writers and artists, Peppers.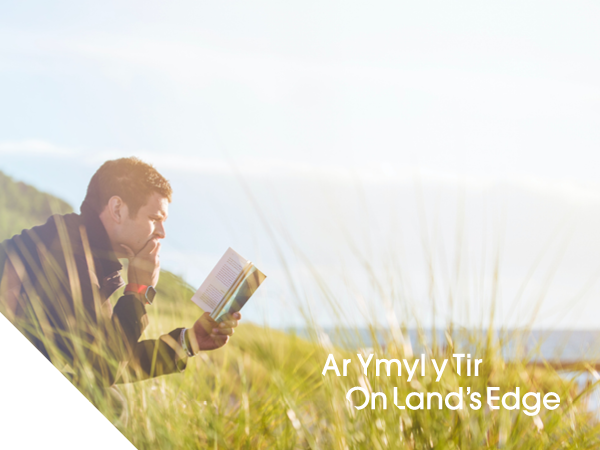 Time: 3pm
Location: Theatr Gwaun
Film: The Lighthouse (2016)
The Lighthouse is a tense psychological thriller drama starring Mark Lewis Jones and Michael Jibson. In 1801, Thomas Howell and Thomas Griffith are stationed at Smalls Island Lighthouse to man the lighthouse 25 miles from land in the Irish Sea. After a storm strands the men, they begin developing cabin fever and slowly lose their minds. 
"Tensely atmospheric" (Hollywood Reporter)."Jones and Jibson find the finer nuances in their characters' simmering animosity" (Los Angeles Times).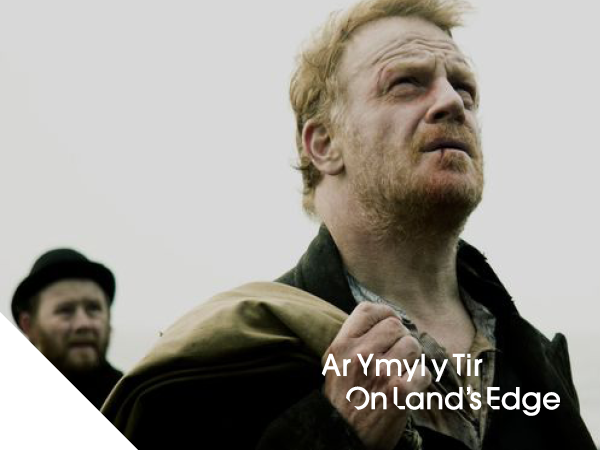 Time: 5.30pm
Location: Theatr Gwaun
Film and talk: Carreg Coast
A new film for the Festival by Tim Wickenden. 
Filmed over two years, Carreg Coast is an intimate portrait of the Pembrokeshire coast around Fishguard. Set to music by local composer, David Pepper, it shows this stunning place as you have never seen it before.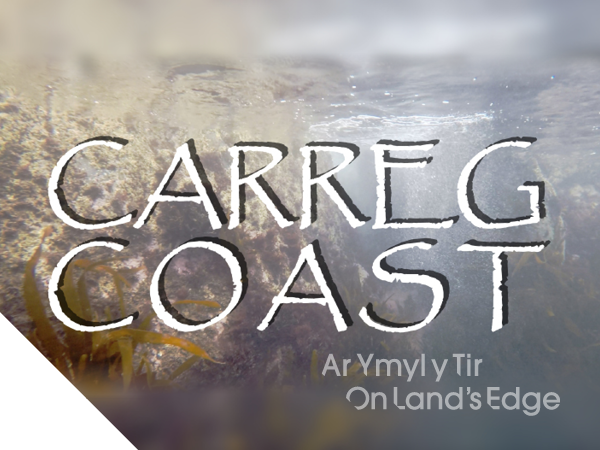 Time: 7.30pm
Location: Theatr Gwaun
Simffoni Mara Live Musical Premieres
Join us to celebrate the premieres of music by two composers from the facing coasts of Wales and Ireland inspired by lights of the two lighthouses at Strumble Head and Hook Head and the coastal landscapes they illuminate.
David Pepper will perform 'Finisterre' .
Musicians: David Pepper, piano; Daniel Davies, cello; Carys Gittins, flute, Mari Kelly, harp will perform Eric Sweeney's suite of music inspired by coast from Strumble Head to Newport and then inland to include Nevern, Pentre Ifan, Carn Ingli and Newport Mountain. 
During the evening, we will also be showing some short films
Nick Swannell – Particle Physics
Heledd Wyn Hardy – Blue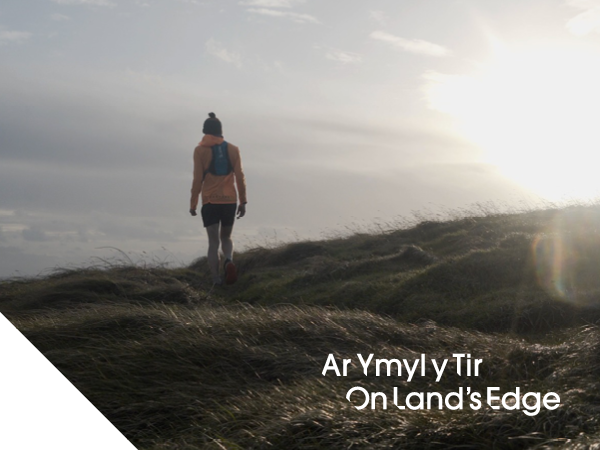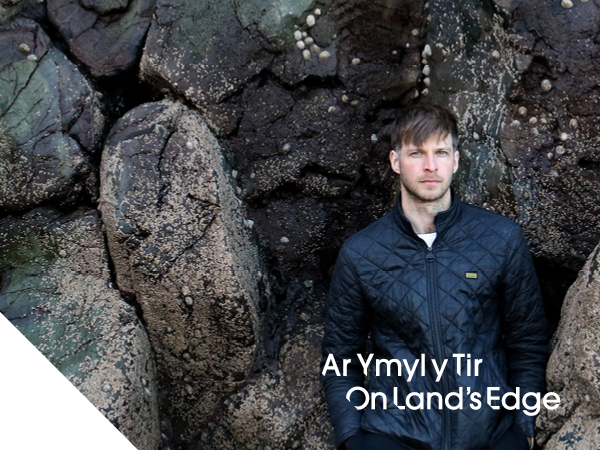 Film exhibitions by Brynach Day and Heledd Wyn Hardy at Theatr Gwaun throughout the weekend. Art exhibition in cooperation with Fishguard Art Society and West Wales Art Gallery.