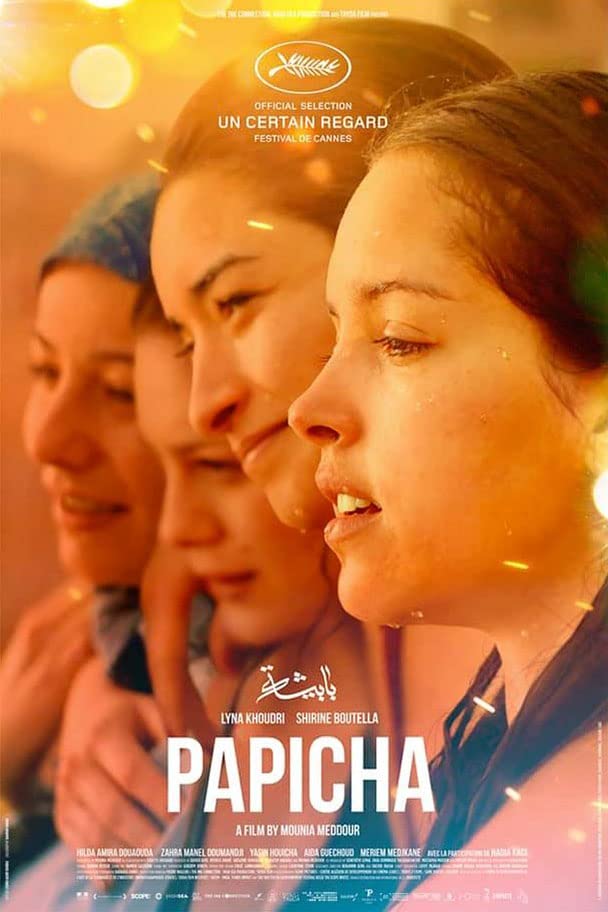 Papicha • Dir. Mounia Meddour • Algeria • 2019 • 15
1hr 48min (subtitles)
Entered as Algeria's submission for Best Foreign Film Oscar, but sufficiently controversial to be denied a release in Algeria , Papicha is director Mounia Meddour's vibrant autobiographical debut feature. The title is Algerian slang for 'cool girl' or 'rebel girl'.  Set in Algiers in the civil war in the 90s when Islamic militants were fighting the government, it tells the story of a fashion student kicking back against misogyny and religious extremism. It's similar in tone to Girlhood  (2014) by Céline Sciamma.
Events