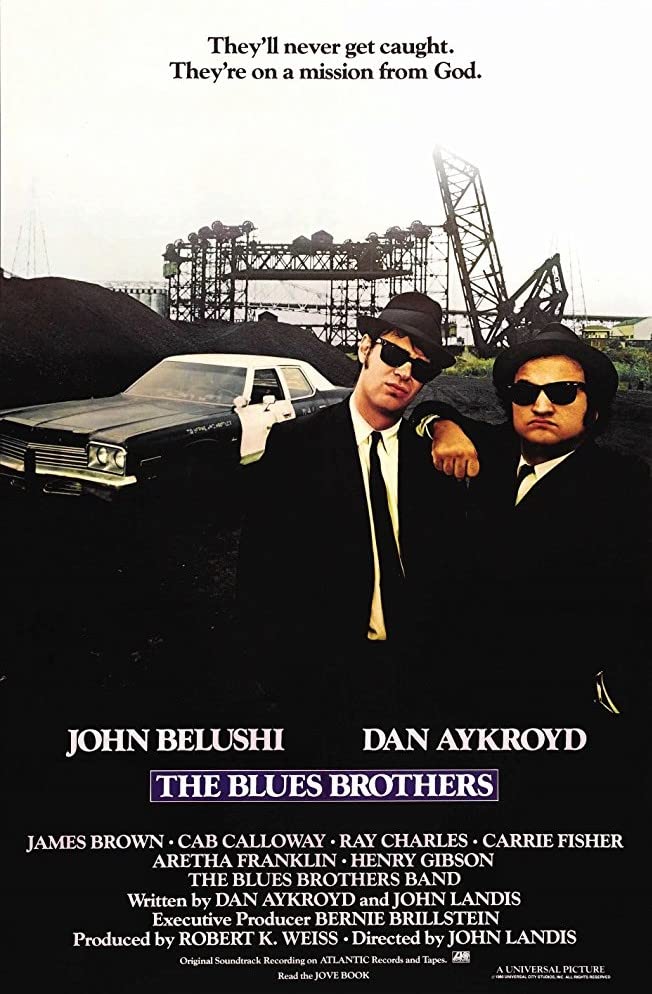 BLUES BROTHERS 15 1980 UNIVERSAL Cult Classic
2hrs 13 mins
After his release from prison, Jake (John Belushi) reunites with his brother Elwood (Dan Ackroyd) – collectively known as the Blues Brothers – and set about reforming their band in order to raise money to save the orphanage they grew up in from closure. In the process they manage to destroy most of Chicago in some of the most epic car chases in movie history and partake in some absolutely electric musical performances with appearances from Aretha Franklin as a soul food cafe owner, James Brown as a preacher, Ray Charles as a piano shop owner and John Lee Hooker as a street musician. Great fun from start to finish.
SPECIAL EVENT
BLUES BROTHERS FANCY DRESS NIGHT on 6th July 2021
Film starts at 8pm at Theatr Gwaun
Film tickets (only) to be purchased from Theatr Gwaun website / Booking Office


PRE-FILM at PEPPERS
Supper at Peppers starts at 6.30pm
Supper tickets (only) to be purchased from Peppers
Menu coming soon.
https://www.facebook.com/pepperspembs
Contact number for bookings is 01348 874540
email : info@peppers-hub.co.uk
Website : www.peppers-hub.co.uk
Events