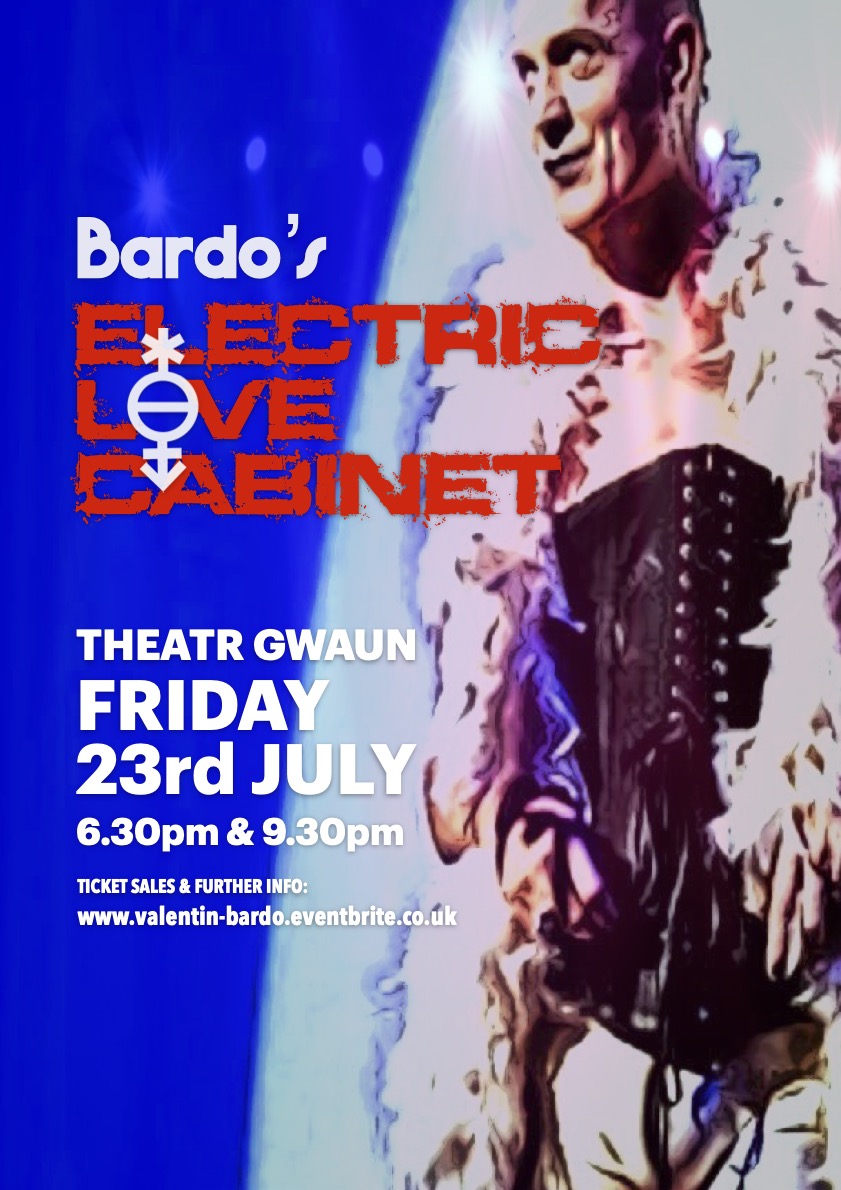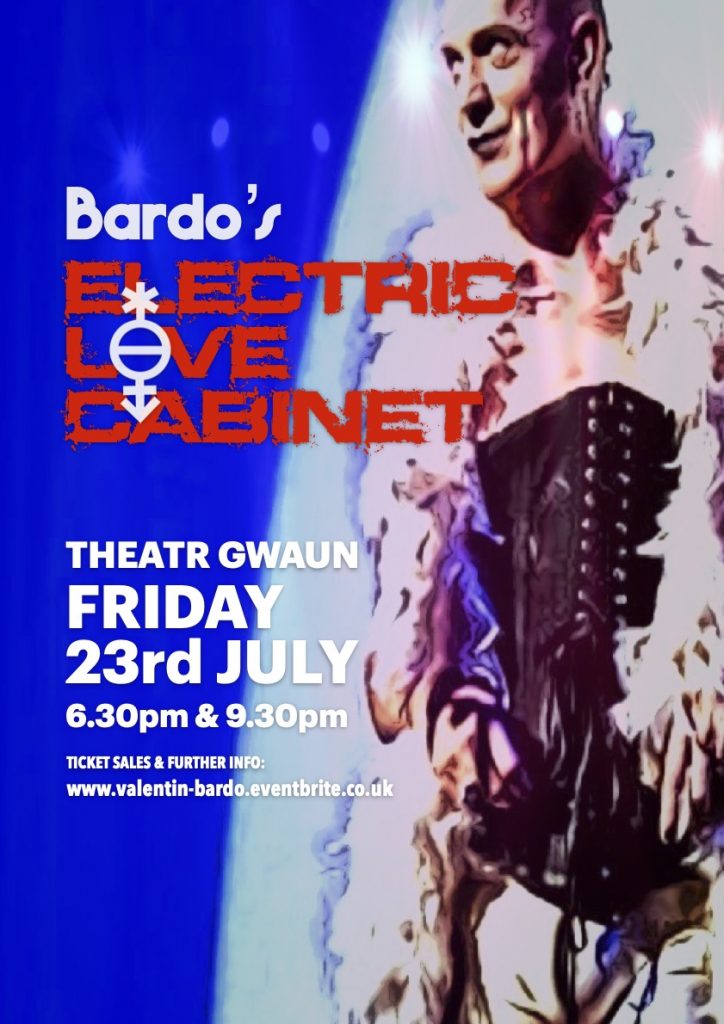 LIVE MUSIC EVENT
One-time special concert with sound and lights by Pure Tech AV
Chase Valentin (aka Bardo) first appeared onstage at Theatr Gwaun in the Summer of 2018 hosting our Rocky Horror night as the gender neutral Vladmira-Mira Onderval. The last time was just a few days before lockdown in March 2020, delivering a celebration of David Bowie songs. The rest of the year was a write-off, and with musicians and those involved in the live event industry short on work, he moved to create employment as soon as possible.
The result is his Electric Love Cabinet, an energetic exploration of enigmatic love songs by the likes of Janis Joplin, Nina Simone, Radiohead, Amy Winehouse, Bob Dylan, Leonard Cohen and Prince. He is joined by Emma Leeke on keyboards, Will Hughes on guitars and Sasha Chapman-Macleod on support vocals and midi. For the special debut of this set, sound and lighting is supplied and manned by Pure Tech AV.
Valentin describes his (not-so-far removed) alter-ego Bardo, as a "flamboyant old libertine who knocks out art rock and dark cabaret". One thing's for certain, whatever dish he's planning to serve, it'll certainly be colourful. Don't miss it!
Chase Valentin – Vocals & Programming
Will Hughes – Guitars
Emma Leeke – Keyboards
Two Performances 6.30pm and 9.30pm
FRIDAY 23rd JULY
Doors are open 1hr before performance start. Covid safety guidelines are in operation at the venue. Masks are to be worn when moving around but not when seated. Minimum ticket purchase of two, maximum of six. Seating allocated on arrival.